New Flirtology Course
Learn to Flirt with Yourself and the Rest is Easy
What do people think of me?
If I say xyz, they are going to think I am weird/crazy/stupid.
How can I get someone to like me?
People are not friendly.
People are not attracted to me.
This is easier for everyone else.
Let's face it, I am not good enough.
Sorry, was that painful to read? These are things that I hear people say every day in my Flirtology work. These are the thoughts that reside in peoples' heads. They are such powerful thoughts, that they paralyse us, preventing us from doing what we really want to do. They make us scared, and stop us from saying what we really want to say. Have you had enough of being held hostage by your own mind?
Let me show you the Flirtology way…
Most of the time, I genuinely like other people. I am no Mary Poppins but, when I make the effort, I am frequently delighted by my interactions with other humans. The more off the wall, the better. Recent interactions, for example:
To the fellow shopper at John Lewis: What do you think of this material. Will it wash well?
Woman on the Heathrow Express: I can't see the moon tonight through the window, can you?
Guy in his car by the Santander bike stands: Can you see an empty space? Don't tell me my luck has run out today?
On the rare occasion, I am met with a bit of coldness. That's fine. People are not put on this earth to please me. But I have found, in my huge sample size of experiences, that most people love being playful: they welcome it. If this sounds completely crazy to your rational mind right now, I will explain the two reasons why my experiences might be different from your experiences…at the moment.
When I interact with people, I don't go in with the attitude of, 'I wonder what they will think of me?' or, even worse, the foregone conclusion of, 'If I speak to them, they will think I am weird'. Instead, the attitude is, 'Who wants to play'? I can hear you now, 'Easy for you to say, Jean. You are already partnered up. You don't care if people think you are strange'. It's true, I have been with my lovely husband for ten years. But, this has always been my attitude. I have never felt that I had something to lose by being myself.
The other reason that this is how I experience my world is because I spend copious amounts of time making sure that I am nurtured and loved. Yes, some of this comes from my partner. But, most of this self-care comes directly from me. I do this by listening to myself and responding to what I need. This nurturing might come in the form of my (unmissable!) Sunday morning routine of steam room and yoga. In the winter months, an afternoon Epsom salt bath with lavender oil is a must. Or, it might come in the form of the healthy lunches that I make for myself every day, my summer afternoon magnum ice cream bars. (Chocolate and caramel is such a winning combo, isnt' it?), it might be in my decision to not spend time with certain people, to go to bed early when I am feeling tired. I have even been know to cancel plans when I am not in the mood and read a book instead. My aim in life is to listen to what I need and then honour that. If I didn't, I would not have the outlook that I have today. In fact, when I notice my feelings start moving towards grumpy, and annoyed with humanity, I can guarantee that I have been slipping in the self-love routine. The power of being able to take care of ourselves is really exciting. It means all we need to feel good is ourselves. And, if we do a good job, we can be so full that we overflow. It's with this overflow that we can help people. It's with this overflow that we can engage, play and put smiles on others' faces. When we try to help others when we are not full ourselves or, if we are trying to get others' to fill us, it just results in being more drained. It doesn't work. Most likely, you know this already, because this is how you have been doing things.
So, shall I show you how?
Your Plan for Success
This workshop, 'Learn to Flirt with Yourself and the Rest is Easy' is for women and men. In fact, it's for everyone, even if you are in a relationship. The focus of this workshop is less on finding a partner and more on how to gain self-confidence to make interacting easy. It's about learning what we need to do to fill ourselves. And…the rest is easy. Once we start taking responsibility for ourselves, we begin to unlock all of our power and potential.
Course outline:
11-1:00 The Theory/Structure
We will dig deep. Be prepared to get your hands dirty.
We will be uncovering our unhelpful mental models. These are beliefs that we have which aren't necessarily true, but are definitely holding us back. We will be interrogating them: where did they come from? Are they even true? Once we bring these subconscious sabotagers to the surface, we can examine them and clear them away.
We will identify how we can fill ourselves. What can we do for ourselves that makes us feel nourished and full. E.g. I will go to the gym 3 times a week. Once a month I will take a walk in the country side. 5x a week I will cook dinner at home. I will use the leftovers for lunches. I will volunteer at a charity. I will have dinner with my best friend once a week, etc. (psst- Start thinking of your list right now!). You will see a direct correlation in your life between your mood and emotional state and how much you are using your list to fill yourself.
We will re-frame rejection and you will have a new perspective on it. Instead of it being soul destroying, something to be avoided at all costs, you will now look at it as an effective weeding out mechanism, separating out those whom you wouldn't necessarily match with anyway.
1:00-1:30 Homemade, healthy lunch, prepared by Jean
1:30-3:00 Theory continues
3-3:15 Ice Cream break (of course, it's summer, isn't it?)
3:15-5 Regent's Park excursion/Practical
Without the theory/structure, the practical can only be done at a superficial level. Without the practical, the theory will only ever stay in our heads. The two work together perfectly. And, besides, the practice is the fun part! Jean has designed an activity for you to easily interact with people in the park. You will work in teams as part of a scavenger hunt to enable easy interaction with the park goer's of Regent's Park. It will be more enjoyable than you could ever imagine. You do trust me, right?
Total cost – £169 (This is normally a one-off payment, but please contact me if you would need to make 2 monthly installments. I am always happy to work with you).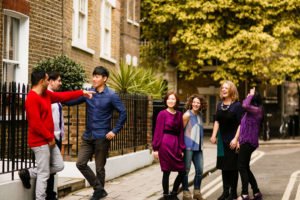 So, there we have it. 15 years of researching, experiencing and figuring out what works, all wrapped up into a 6 hour workshop. This is going to be good!  The world needs more people to flirt with them and those people are you all. I only have space for 9 and the last workshop I ran sold out. If you are interested, I encourage you not to dilly dally.  Just click on the book now button to choose your date.
Psst, as an extra boost to help you along the way, I am also offering you unlimited access to all of my online courses. (£200 value).
-How to Attract, Approach and Allure
-7 Steps to a date
-How to Talk to Strangers in 21 Days
-How to Speak to Strangers at Events