FLIRTING WORKSHOPS AND FLIRTING TALKS

Popular Talk Subjects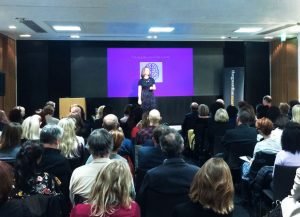 The Guardian Newspaper Master class – London
1) HOW TO FIND A PARTNER USING SOCIAL SCIENCE
(2-hour interactive talk or half-day workshop)
You'd like to be in a relationship, but it's just not happening. You feel it's 'hard work' and 'all the good ones are taken'? In this talk, Jean will help you pinpoint exactly where you are going wrong on your search for love. She will introduce how the methodologies used in social science can help. You will leave with a clearer vision of what you need to do, and a renewed hope that you can make it happen, by using these tools.
Consists of practical tips and activities on:
How to use anthropology in your partner search
The three reasons you are single (and what to do about it)
Examining your partner criteria • How to be invincible against rejection
The secret to attraction
How to flirt: H.O.T. A.P.E. (an acronym for the 6 signs of flirting)
2) ASSERTING YOURSELF: TURNING CONFRONTATIONS INTO CONVERSATIONS
(1-2 hour interactive talk)
The thought of addressing an issue, when something is bothering us, is a scary one for most people. We assume the worst will happen. Therefore, rather than talking to the person about how we feel, we continue to let it happen. The resentment inside us builds. Meanwhile, the other person, blissfully unaware, continues repeating these actions. What stops us from saying, 'Jon, you probably don't even realise that you are doing this, but do you know that you continually interrupt me when we are in meetings? It makes me feel like you don't value what I am saying.' Or telling our parents, 'I love it when you come to visit, just not for two weeks'. What stops us from having these conversations with others? You'll discover how to assert your needs, get what you want and still walk away as friends.
Consists of practical tips and activities on:
The two fundamental things you need to do in order to assert yourself
Exposing the unhelpful formula that you are currently living your life by
The 5 practical steps on how to have a conversation
The importance of boundaries
Why 'being nice' is stopping you from being kind, loving and giving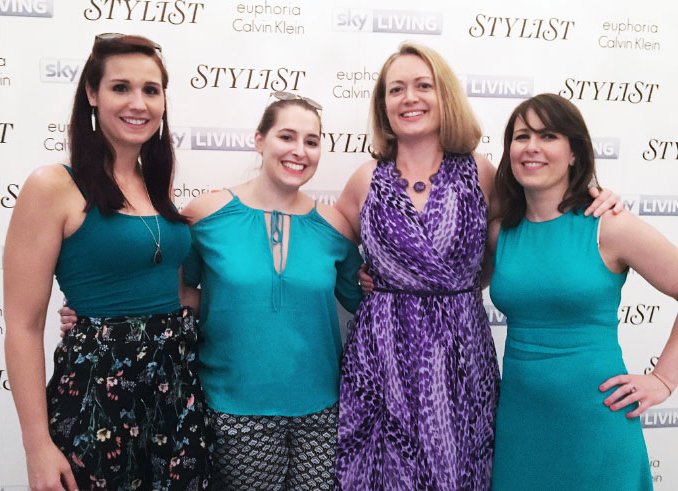 Stylist Magazine Reader Event –London
3) MASTER INTERACTIONS
(1-2 HOUR INTERACTIVE TALK)
Do you despise those awkward small talk moments? Or maybe you struggle to easily connect with people – whether clients, new people you meet or that sexy person at the bar? Don't you wish you would make an instant connection with whoever you're talking to?
Using my structure and sparkle method, I will explain the 3 things you need to do to set up the interaction and then the 3 ways to add the sparkle, to ensure that people remember you and have a higher quality interaction, no matter the circumstances.
Consists of practical tips and activities on:
How to read body language like a pro
Understand people of all walks of life and make a magnetic first-impression
Do this in every area of life without being weird or awkward
Be twice as confident and discover the hidden secrets of charisma
Get out of uncomfortable situations; exit like a pro
… lots more!
4) THE IN's & OUT's OF SOCIAL INTERACTIONS
(Half-day workshop)
If you've ever been in a room full of strangers, and found yourself clutching your glass with sweaty palms, racking your brains for something to say, you're not alone. It's perfectly normal to feel awkward or uncomfortable in such settings. But it needn't be that way. With a few simple, yet valuable tips – backed by plenty of scientific findings – Jean will have you feeling more at ease than you could have ever imagined in these situations. You will not only learn how to interact and chit-chat with grace and ease, but you'll enjoy doing it.
Consists of practical tips and activities on:
Tips on maximizing any event: when to arrive and where to stand
How to use props to start conversations
How to approach one person
How to enter a group
How to exit a conversation
How to become a keen reader of body language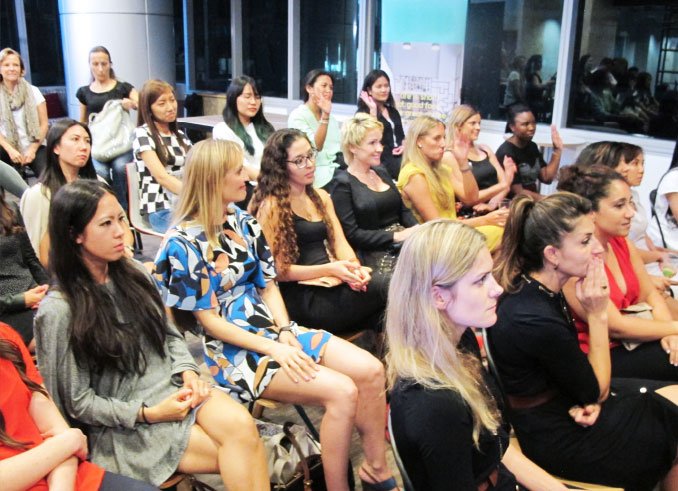 Flirtlology_Kuala_Lumpur_talk

TEDx @ London School of Hygiene and Tropical Medicine
Stylist Magazine Reader Event – The Relationship Revolution
Natural History Museum 'Friday Night Lates'
South Bank Centre – Festival of Love
The Royal Society of Medicine
London Business School
Guardian Masterclass
Revlon
Stylist Live
School of Life
The Women's Institute
Women in Film and TV
Historic Royal Palaces
Quintessentially
The University of East London, Centre of Excellence for Women's Entrepreneurship
N.B.A.
American Express
Impact Hub London
The Wedge Asia, Singapore
The Malaysian Institute of Engineering, Kuala Lumpur